Arts-integrated Literacy Residency
Fostering an early love of reading through music and the arts
The ImagineARTS Residency partners with local school districts to strengthen pre-literacy skills among preschool and kindergarten students. It targets specific literacy skills such as sequencing, rhyming, and re-telling through weekly arts-integrated literacy instruction, professional development for classroom teachers, and a bridge to reading and the arts for families.
Contact:
Anne Smith, Director of Community Engagement
a.smith@sscmusic.org
781-452-7455 x210
View ImagineARTS Faculty
---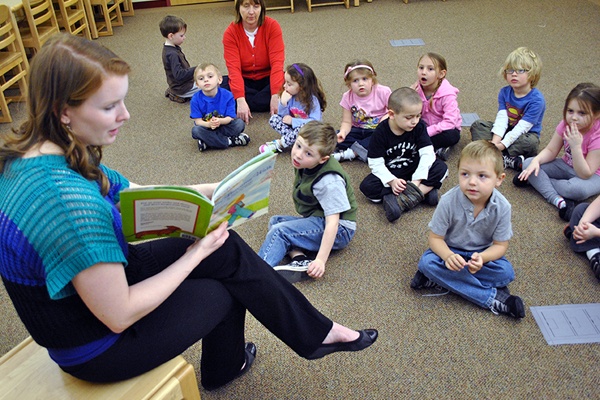 Weekly Arts & Literacy Classes
SSC Arts Specialists bring stories to life through singing, movement, dramatic improvisation and instrument play. Activities are selected and adapted to deepen comprehension of story content, introduce thematic vocabulary, and address literacy skills including sequencing and phonemic awareness.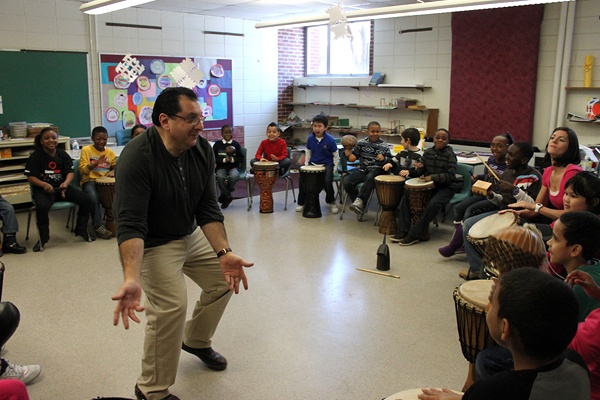 Visiting Artists
SSC teaching artists make special classroom visits to read music-themed stories and demonstrate instruments such as the viola, bassoon, saxophone, and French horn.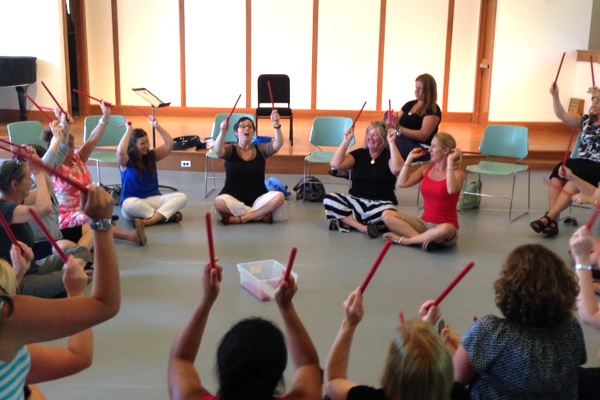 Support for Teachers
ImagineARTS provides professional development for classroom teachers, empowering them to incorporate the arts into their daily literacy activities and providing assistance with lesson plan development across the curriculum.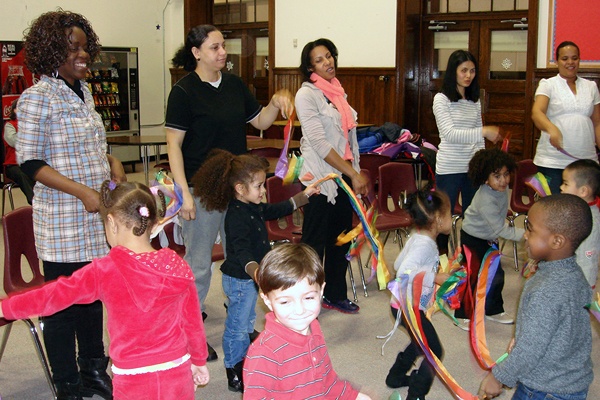 Family Engagement
We encourage students and their families to enjoy music and reading together by providing music CDs, storybooks, family "Pajama Night" events and tickets to a summer children's concert at SSC's Hingham campus
---
What our partners are saying…
"The Conservatory's ImagineARTS program sessions are an exciting way to broaden our students' exposure to different forms of music and to make connections through the music to literature and poems.  I've witnessed first-hand how motivated and motivating the SSC's staff are with our little ones and their families."
Kathleen Smith, Brockton Superintendent of Schools
"Pajama Story Hours are often the first time parents are involved in our school. The two performances by the musicians showcased the quality and care our school provides.  I have received so much positive feedback from the parents, teachers and even the students.  This partnership has enriched the quality of the whole kindergarten year for our students."
Jean Penta, Principal, Lillian Jacobs Elementary School, Hull
"Miss Holly combines music, movement, and classic literature in a fun and inviting way! As children stomp through snow and dance like snowflakes, they are actually practicing important literacy skills such as sequencing, rhyming, and re-telling of classic literature. You'll notice smiles from ear to as children use bells, rhythm sticks, and scarves to reenact sounds and ideas, and bring literature to life. The confidence, laughter and dancing is contagious!"
Chrissy Vittorini, Kindergarten Teacher, Hull
"ImagineARTS is an experience that educates the "whole child".  The Arts Specialists involve students in activities which activate kinesthetics, provide literacy experiences, present cognitive demands, promote receptive and expressive communication. Students appear to also have an emotional connection to the ImagineARTS experience, demonstrating happiness, a sense of accomplishment and pride in themselves.  Each of my students looks forward to the upcoming visits.
Helen Virga, Principal, Gilmore Early Childhood Center, Brockton
"The Arts & Literacy Program provided by SSC is wonderful.  My "substantially separate" class of significantly delayed children loved having the Visiting Musician.  Even though they don't "get" the story, they clearly enjoyed the music – smiling and watching attentively while Eric played several instruments.  I think this program is going to benefit all of the children it touches.  It has already exceeded my expectations."
Rachael Ricardo Buccio, Preschool Teacher, Brockton