Providing access to quality education in the arts
At South Shore Conservatory, we believe that the arts change lives. We also recognize that a large segment of the population does not have the opportunity to experience the benefits of participating in music and the performing arts because of financial, geographic, developmental or physical barriers. Often individuals in these circumstances are the very ones who could most benefit from the teamwork, discipline, creativity and self-expression that come through exposure to the arts. The Conservatory affirms its commitment to students with financial need or from low-income communities; students who attend schools that have cut the arts from their budgets; and special needs students of all ages and abilities for whom the benefits of music therapy can be life-changing. We welcome opportunities to work with schools and other organizations to address specific needs within the community.
To explore how your organization may take advantage of these partnership opportunities, please contact:
Anne Smith
Director of Community Engagement
South Shore Conservatory
(781)452-8722 x210
a.smith@sscmusic.org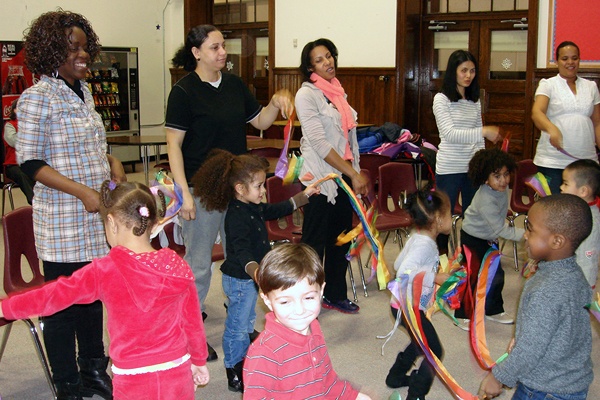 Family Music Events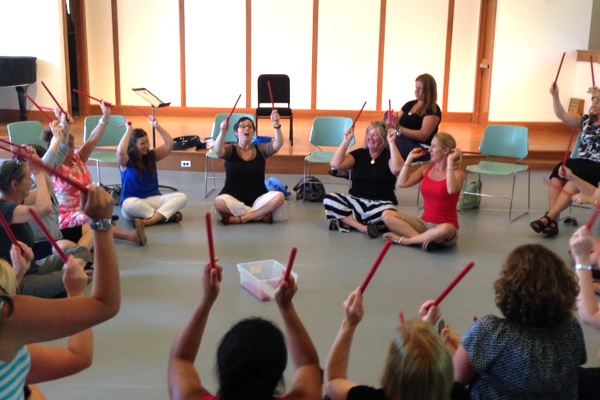 Professional Development
for teachers

Algonquin Heights Housing Community
Angelo Elementary School, Brockton
Arnone Elementary School, Brockton
Baker Elementary School, Brockton
Cohasset Elder Affairs
Duxbury Council on Aging
Duxbury Newcomers
First Congregational Church, Rockland
Gilmore Elementary School, Brockton
Hanover Council on Aging
Hingham Council on Aging
Just Right Childcare, Weymouth
Kingston Council on Aging
John Curtis Free Library, Hanover
Manthala George Elementary School, Brockton
Norwell Council on Aging
Plymouth Council on Aging
Rockland Council on Aging
Scituate Council on Aging
The Village at Duxbury
Old Colony YMCA
David Jon Louison Center
Chestnut Street Preschool
Family Life Center
Power Scholars Program
Stoughton Preschool
Summer Leaders Program
Youth Leaders Program
What our Partners are saying...
"The teachers and children of the Barrett Russell Kindergarten have been involved in a wonderful partnership with the South Shore Conservatory's ImagineARTS program.  This innovative program deepens the children's comprehension of story content, introduces rich vocabulary, and addresses literacy skills such as rhyming, sequencing, and retelling through music and movement."
Joanne Camillo, Principal, Barrett Russell School, Brockton
"The children actively participate in the introduction of literacy concepts through music and movement.   The ImagineArts specialists, receive warm welcomes from the children and teachers who are excited to see them each week.  The team has included our curriculum into their teaching to form a strong connection and reinforcement of the concepts being taught in the classrooms."
Tina Eastman, Preschool Teacher, Gilmore School, Brockton
"The Conservatory's partnership enables us to extend these opportunities. We are thankful that the Conservatory reached out to this urban school district. As a school filled with three, four and five year olds, we have a focus on the meeting of basic life skills. Our early childhood center considers music a basic life skill and we thank the Conservatory for so generously helping us work on this skill together. The Conservatory is a welcome addition to our early childhood center and has my full support."
Helen Virga, Principal, Gilmore Early Childhood Center, Brockton
"Thank you for continuing to provide the kids with the amazing enrichment opportunity that you are!  Please know that while you may not always be able to see it during your time there…they are absolutely getting something out of it.  Working together not just for the music and dance – but learning how to reach out for help, work together as a team, and support their group – what a way to learn these life skills!  As you can see – we have some really tough kids who have at times been through, or are going through some incredibly tough stuff.  Being able to offer them experiences and give them opportunities to practice important life skills in safe, fun ways is so important. Thank you for your hard work supporting these youth and our program as a whole."
Allison Dailey, Director of Mentoring, Old Colony YMCA, Brockton
"The partnership between South Shore Conservatory and the Randolph Public Schools has had a tremendous impact on the students of Randolph," Laprade said. "We have raised the level of musicianship and appreciation for the arts in the schools. Most importantly, our students are excited about making music. It is my hope that this partnership will become a model for other school districts as we all share the common goal of providing students with the highest quality education possible." 
Eric Laprade, Chair, Music Department , Randolph Public Schools