Hingham Art Galleries
In cooperation with South Shore Art Center, the Conservatory presents the work of regional artists in its two art galleries. Gallery hours are Monday through Friday, 9:00 am - 6:00 pm, Saturday, 9:00 am - 12 noon and during scheduled concerts. There is no admission charge. Call (781) 749-7565 for exhibit information.
The Ellison Center Art Galleries
The Duxbury Art Association presents the work of DAA faculty, students, member and special guests in the foyer, the Lillian & Ture Bengtz Gallery and Bobbi Cutler Gallery at the Ellison Center For the Arts in Duxbury. There is no admission charge. Call the Duxbury Art Association office at 781-934-2731, ext 15 for exhibition information.
---
South Shore Music Circus Gallery & Robert & Dorothy Palmer Gallery
September - December 2017
South Shore Art Center presents Art of Hingham
Hingham campus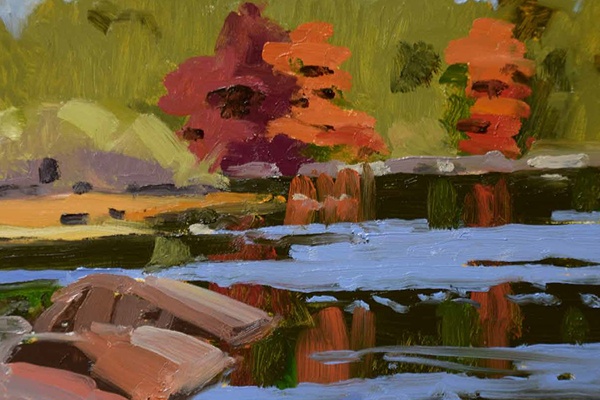 Triphammer Pond, Vcevy Strekalovsky
Featuring works by,
Susan Ahearn, Sally Bousquet, Heather Collins, Nancy Connolly, Anne Conte, Connie Cummings, Joan Drescher, Steven Leahy, Lisa Marder, Mary Mirabito, Joe Reardon, and Vcevy Strekalovsky.